I just finished the
Endsleigh
Insurance competition that
YCN
were organising, I ended up doing a colaberation with my housemate
Kyle
. You can download a pdf of our entry
here
if you wish. Should find out in the next few days how successful it is... regardless I'm quite pleased with it!
Also, I've won this months typographic flair competition hosted by the guys at
creativematch
. I'm super excited, as I've never won anything before... I'm going to highfive myself right after this blog post!
The guys over at
graphic-design-blog.com
just made a post about me in their news section which is ace, thanks!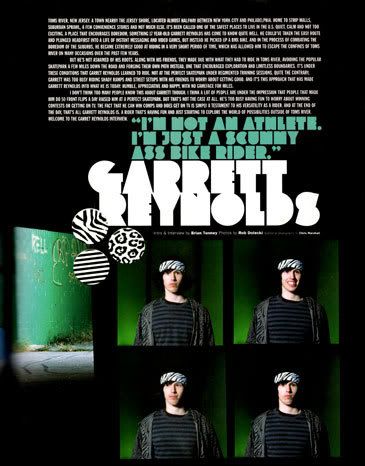 This months DIG Magazine has just come out, they've used my font AllThePies for a big 12 page article they're running, for all the headlines and pull out quotes. I'm really pleased about that, its cool to see how other designers interpret your work.
And finally...
There is a full page picture of me riding my bmx in this months Ride Magazine taken by good buddy
Nathan Beddows
... one for the grandchildren!
Right, I'm off to bed, goodnight x
ooo, ps. here is the most recent video from LS6 BMX, a collaboration between everybody in my house and a few others to document the Leeds bmx scene. Its not high budget, its not well edited, in fact theres nothing good about it except its really good fun!
Ls6bmx edit
from
Ls6bmx
on
Vimeo
.