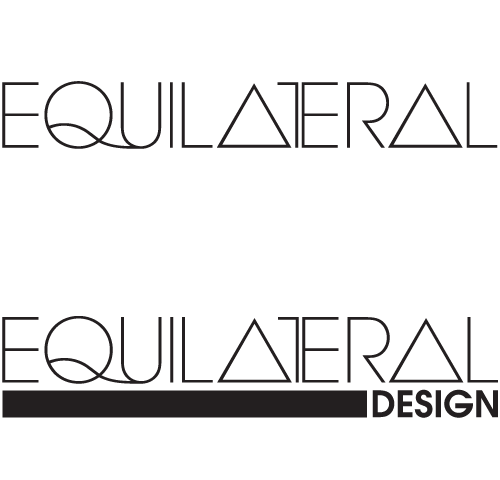 I've started my involvement in the Sorrell Foundation Young Design Programme. I'm working with two other students, one from art & design and another from interior design, to try and improve things at the Notre Dame Sixth Form College in Leeds. I was responsible for the naming and identity of our design group. I came up with the name Equilateral to represent our belief in the value of simple functional ideas. Three people, with equal input. The logo reflects this with simple geometric letter shapes.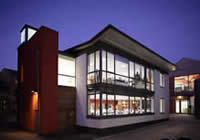 This week I went to the future work event at the Round Foundry Media Center, which is part of Holbeck Urban Village, a regeneration scheme for the old industrial area of Leeds. It was a fun evening, providing some useful insight into the commercial world of graphic design.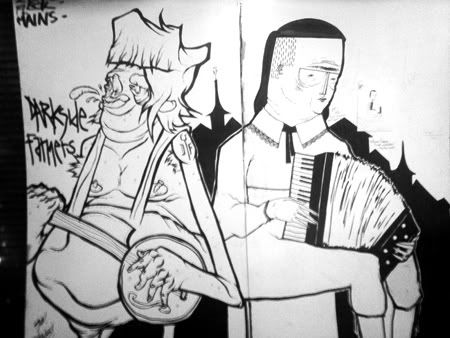 Last weekend was the second ever Best-Joined-Up live drawing party at the Faversham.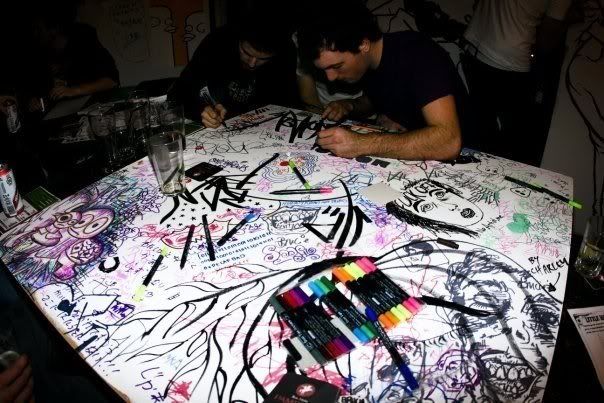 A good time was had by all, and their was some nice drawings. It had a really positive atmosphere, and it was encouraging to see how much creative talent their is in Leeds.
This was my drunken attempt to represent Norfolk!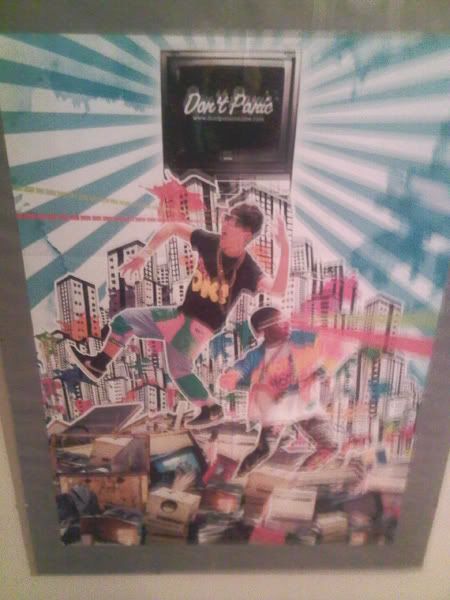 Also this week was the Don't Panic Media poster exhibition, you'll have to excuse the quality of the pictures due to my bad camera phone. But the quality and variety of the work was really good.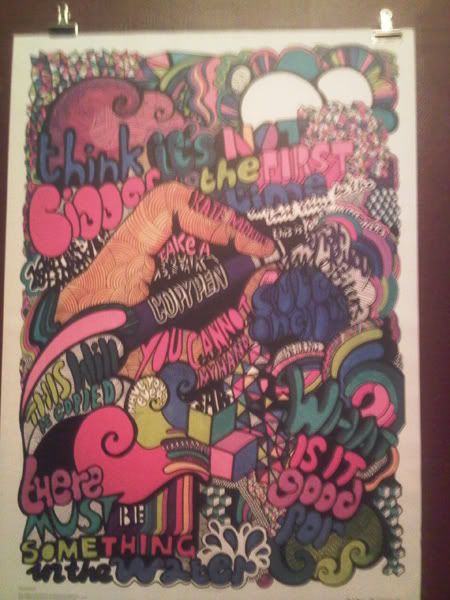 This one is by London based student and designer Kate Moross.
Her work is ace, and despite still being at university she has managed to do a lot of commercial work, including nation wide poster campaign for Cadburys. She was also named on the Creative Review 'creative futures' list.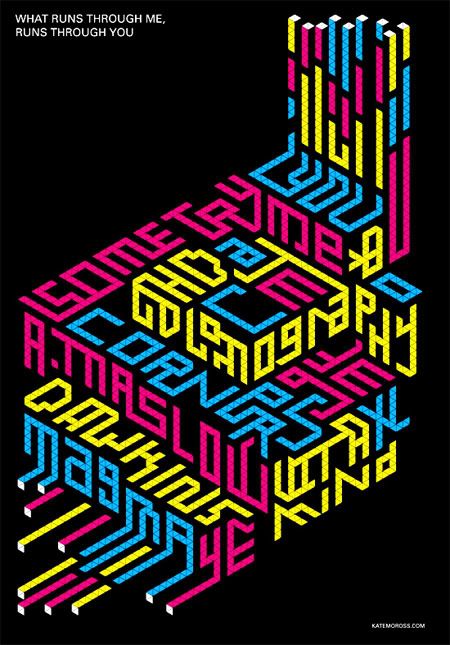 I find her work really inspirational. Being a student you can only really compare your work to other people from your class or things which are out their in the real world, sometimes it's hard to make a link between the two. It's great to see people out their being fully involved with both areas of work successfully, and making the leap from being 'just a design student'.
The January/February issue of Dig Magazine is now in the shops. Thanks to the printers messing things up about 5,000 of them have last issues cover on the front! I did the photo layout and illustrated type for the 2-Hip article (above), which despite being a bit of a last minute rush came out quite well!
And finally, Leeds has been underwater all week! Watch your carbon footprint kids...