---
I've been exceptionally busy over the last few weeks!
Firstly we had our Visual Communication Christmas exhibition, some ace work from all three years, and I was especially pleased that all my Xmas cards and wrapping paper I made as gifts had disappeared within the first hour! I'm still trying to track down some photos of the event, I'll pop them up here soon.
Also the final versions of my book came back from the printers today and straight back into the post to the design companies involved. Again, I still need to get round to taking some nice pictures of this, but you can download a screen resolution PDF copy by
clicking right here
! (7.37mb)
While at the exhibition I was given a business card from a local company called
Radiowaves
who specialise in running new media educational projects for school children. I've been designing the logo and visual identity for a project they run called 'Supporter To Reporter' which gets students along to sporting events to interview atheletes and celebrities, as well as working along side people like the BBC and Sky TV. There old logo looked like this:
They were also keen for the new identity to sit well with the Radiowaves logo and the visual identity of parent company synergy TV, which look like this...


Mixing the blue and white colour scheme from the Radiowaves identity and adopting the typestyle from the synergy identity started to create something clearly linked but slightly differentiated. Taking inspiration from the vertical bars in the Radiowaves logo and italising them for a 'sporty' effect it creates a distinctive look that has plently of room to play with when it comes to implementation.
The new logo.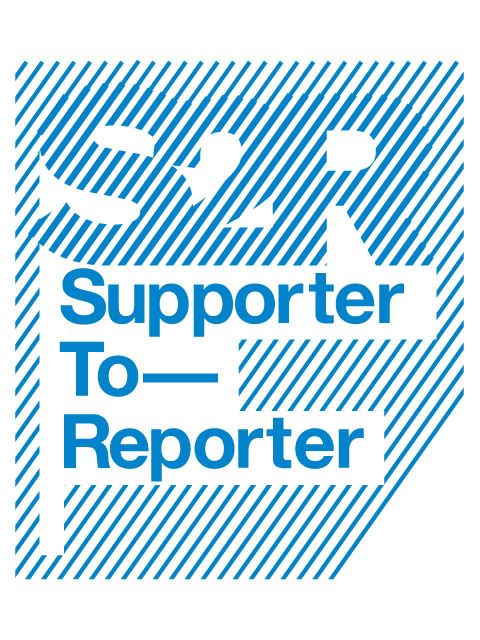 And a rough idea of how the identity could be carried through in a leaflet.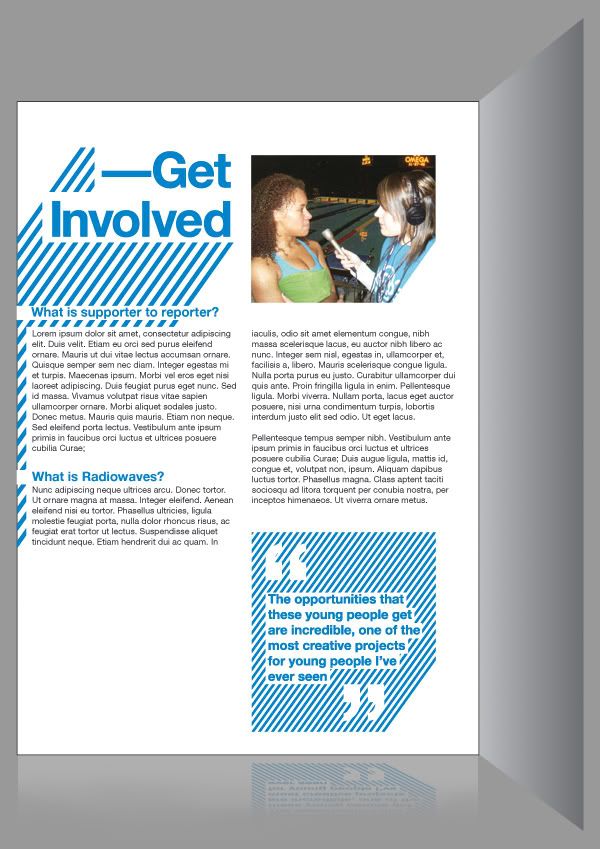 I hope to be helping them out with some implementation work in the new year across the website, some print leaflets and maybe some tshirts as well. Good stuff!
In other news, a few weeks back a guy called Alan Wardle (who is the art editor for computer arts magazine) got in contact with me about using my all the pies font for a little project he wanted to do. He sent over a pic the other day of a logo he had made for one of his friends who is a DJ.

I'm a fan of this, really nice use of the font, it looks great! You can have look at more of his work over on his
blog right HERE
!
I also found this while surfing the web recently...
'
Help
' is a small pharmaceutical company that make plasters and pain killers. Whats great about them is uniquely they don't base their whole company around pseudo-science and space age diagrams showing how their products work, instead they go for a 'innocent smoothies' style humanistic approach. Clean design and great environmentally friendly packaging make them really stand out in this sector. If I ever bought any of that crap I'd definitely buy it off them!
Two other things I've seen recently that I thought were ace are...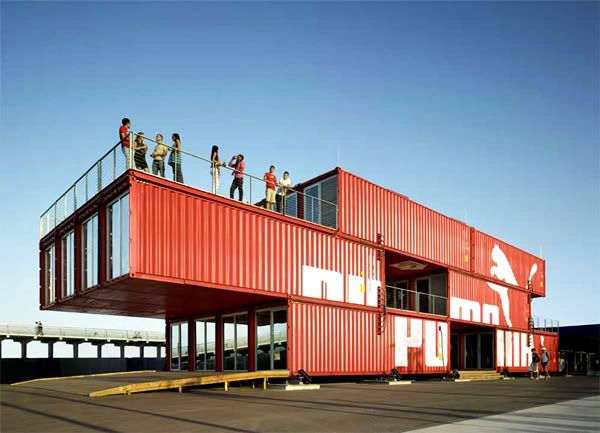 This mobile puma flagship store/display room. Made out of container creates the whole thing can be easily packed up onto lorries or boats. I don't know a lot about architecture, but I think this looks great!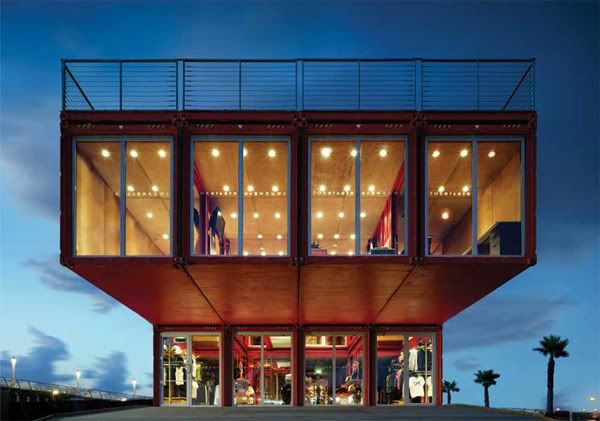 And then...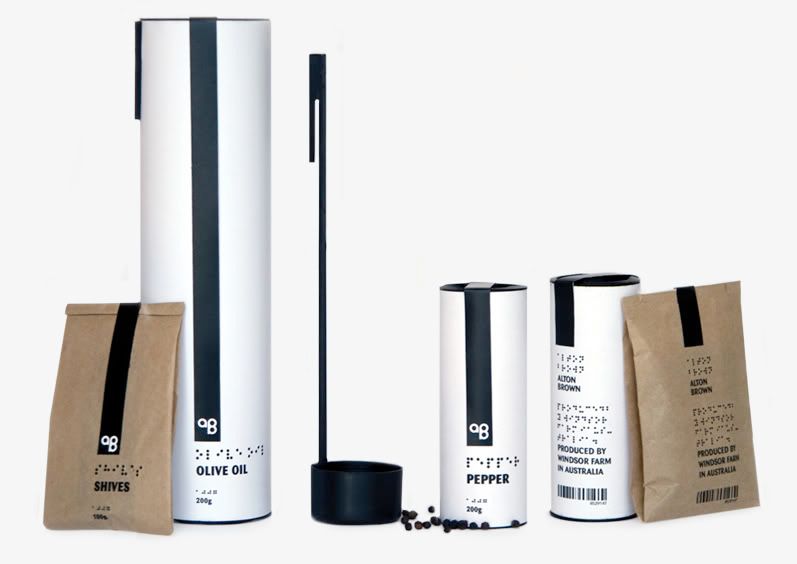 This lad called
Hampus Jageland
is a few years younger than me and still a student, he has already won several awards and his portfolio is bang-tidy. Above is some branding and packaging for a range of spices and olive oils which are accessible for blind and visually impaired people. Check out the alton brown section of his
website
for more info.
Last night we had a big vegan roast dinner to in our house celebrate the end of a good term at college and to wish farewell to our housemate Tom who is heading off to Canada for six month in a few weeks time!
---
Good times!
xx