---
As part of the work I'm doing for the promotion of the End of Year Show (19th — 25th June '09!!!) I'm designing an exhibition guide map and on site signage. For a while now I have developed a dislike for toilet signage, and in particular for the disabled icon, and this project seemed like a perfect opportunity to try and tackle the issue.
My 'problem' as such with toilet and disabled iconography in general is that at best it's sexist, and at worst very offensive and grossly inaccurate. It defines men as people who wear suits, women as people who wear dresses and defines disabled people by a mode of transport.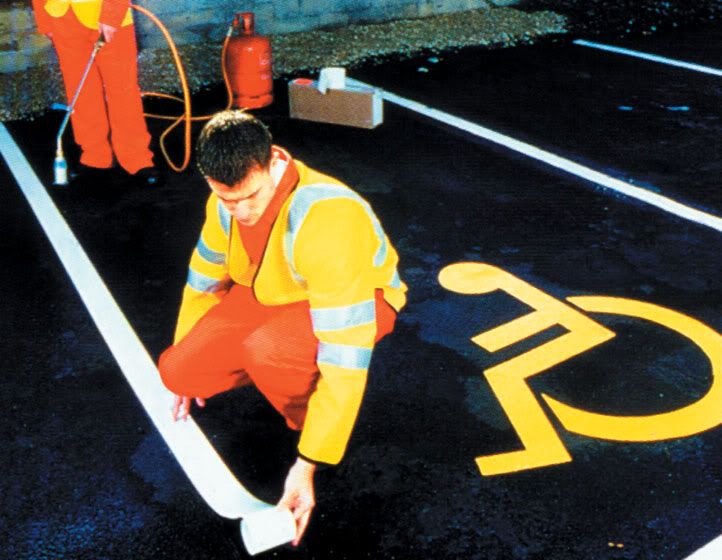 The disabled icon was originally produced by Danish designer Sussanne Koefoed in 1969. Technically, as icons go it's quite good, simple, one colour, reproduces well on small and large scale and is easily tranlatable into things such as carpark signage (see above). Unfortunately the icon doesn't tackle the complex issues of diversity within disability.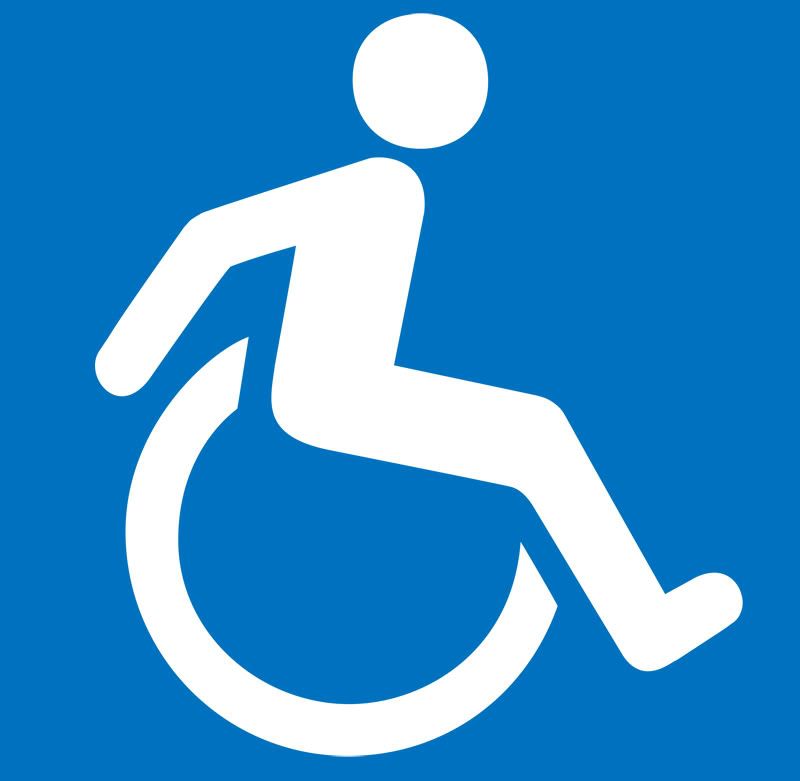 There have been a few slight variations of this original logo (such as the one above) which hint at a level independence. There have also been attempts to broaden the scope of disabilities covered by the symbols (see below), but this route of a literal visual representation soon becomes complex even when trying to visualise the basic categories of disability — hearing, sight, mobility and cognitive. In truth, behind these headings it is a far more complex issue with varying degree's of severeness and less easy to categorise, especially visually.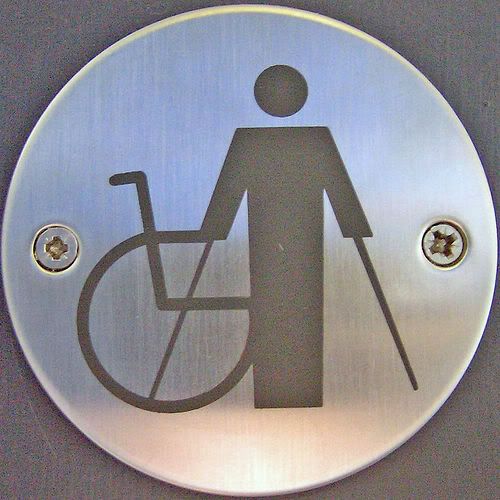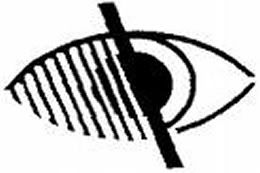 While humor may be a good substitute (see below), it still doesn't really solve the problem.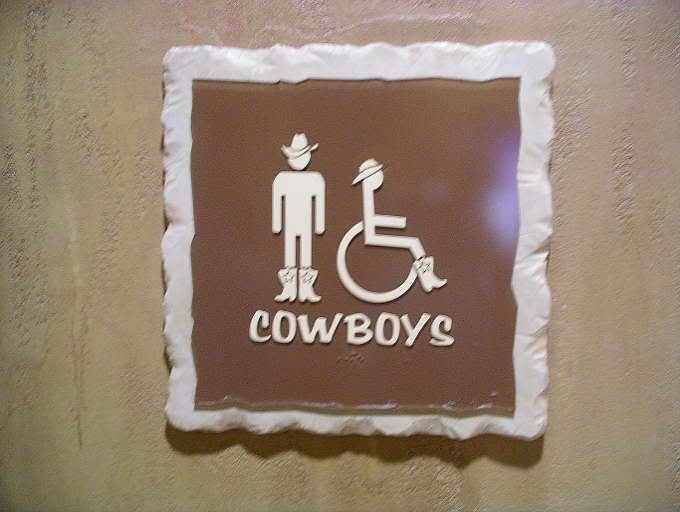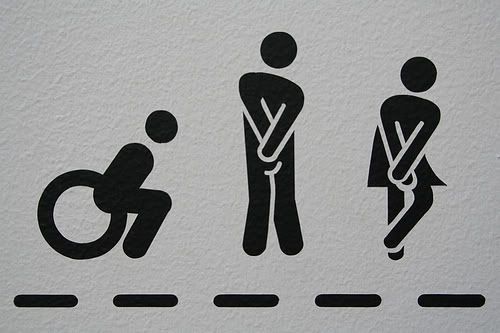 In North America roughly 17% of overall population are registered as disabled. Of the 306 million population this means 61 million have some form of disability. But only 5% of disabled people actually use wheelchairs, around 3 million people. This leaves 58 million disabled people who are effectively stigmatised by a logo that has no relevance to them, not exactly ideal. Why should an elderly person who needs a handle next to the toilet be iconified by a wheel chair?
"In iconography stick figures are generally used to describe the most simple of concepts - gender, activities and basic actions. The simple human form is far too ambiguous to start trying to describe anything more complicated.
" — Neil Cummings
So how else can this be done?
This poster (above) from the 1996 Atlanta Paralympics uses abstract shapes in a rework of the Olympic logo as a celebration of diversity. I saw this full size at the 'Century of Olympic Posters' exhibition at the V&A last year and think it's amazing; beautiful and simple.
Apple have tackled the problem in a completely different way on their computer systems with the 'universal access' software. Copywritting wise it's a nice way of turning a problem on it's head, and the Da Vinci-esque logo seems to be all about the new-found ability and liberation rather than the lack of such things. Having said this, I think it works well in this context, but the idea of a 'universal access toilet' sounds like some condescending over-pc 'newspeak' that pussyfoots around a problem.
For the end of year show map I've simplified my toilet signage down to a New York subway style letters in circles. By no means do I present this as a solution to the problem, I had far less time than I would have liked to work on it and the use of the disabled icon goes well beyond toilet signs, but I do feel it's a step in the right direction. The symbols are purpously arranged the way they are because of the student/staff demographic of the college; mainly female, followed by male then people who would use disabled facilities.
Here's a snippet of them in context on the guide map...
I hope to get a chance to develop this line of thinking further in the future, and welcome any suggestions or examples of other similar projects — info (at) merlinmason.co.uk
---
Merlin x